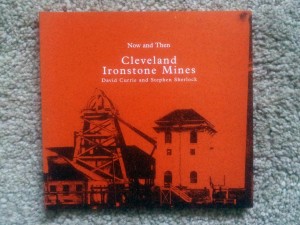 Considerable numbers of self funded publications in local history and archaeology are published every year, yet  rarely see the light of day outside of the community that produced them.
Many of these publications  are of great interest, sell out and recoup their costs,  but many others  don't, and end up  in a cardboard box in somebodies wardrobe.
This work deserves a wider circulation, hence our decision to offer this service. We will be happy to advertise any remainder copies on our site for sale , or any  used out of print  publications in good condition.
The price and postage cost is to be determined by the vendor, and the despatch  of the product to the customer is also the responsiblity of the vendor.  Our role is simply to act as a   window for the publication to be offered for sale , and complete the purchase using our Paypal account.  The only charge will be on the sale of an item  for which we will make a charge of 15% of the purchase price, all proceeds  will be used to support our work on the Mid Tees Research Project.
The first publication we will be offering shortly is pictured above. Published in 1996 the book on Cleveland Ironstone Mines is  74 pages long, the remainder copies have been languishing in my  wardrobe for years.
Please contact me if you have any books you want to offer for sale.
 john.brown@reiverenglish.com